Your Data, Our Solutions.
We believe the solutions to your critical business problems reside in your data. Let us work with you to exploit your data infrastructure to ensure long term success.

Monetizing Your Data
Concanon believes in monetizing your data through motion. Our delivery method – the right data for the right problem – ensures cost-effective solutions that turns data into profit. As the industry leader in Splunk Professional Services, we have executed engagements ranging from architecting custom solutions to designing and implementing rich visualizations.

End-to-end Business/IT Monitoring
IT departments are asked to do more with less in the face of increased financial and regulatory scrutiny. Concanon's Solutions based offerings enhance operational efficiency in IT service monitoring to improve performance, provide value insight, and improve customer satisfaction.

Custom Cyber Security Solutions
Securing your infrastructure is more than just monitoring and incident response. Concanon provides cyber security solutions that help protect your investments. Our assessments, custom detection capabilities, and security analytics enable you to respond faster and smarter than before.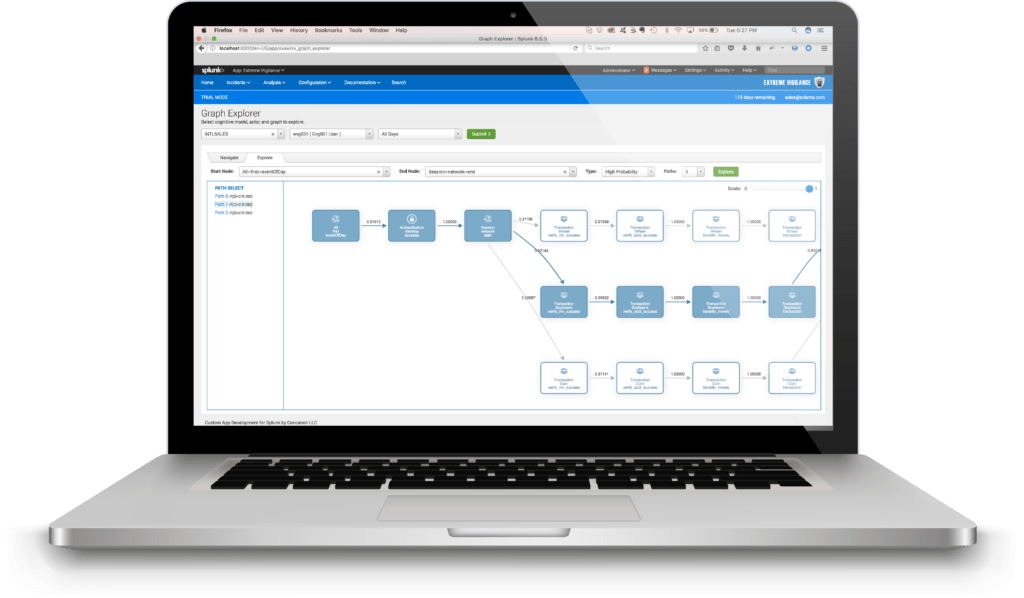 Concanon Specializes in Delivering Powerful Business Solutions
– that is, we apply software, professional services and vertical market knowledge to address critical business problems faced by our customer. Our people are among the most experienced and best trained consultants with years of experience creating/deploying solutions across Cybersecurity, IT operations and Big Data use cases. Coupled with deep technical expertise in cybersecurity, data science, cognitive computing, business analytics and machine learning, Concanon has the talent and the passion to create heroes within your organization.
We've grown from a handful of employees to collection of top notch consultants spanning the nation. We've won a bunch of awards. We're seen by our peers, both in the US and beyond, as the kind of company they want to strive to be. We've earned a reputation that, quite frankly, would be difficult to improve upon.  Everyone at Concanon, has committed themselves to making the healthiest, best, most fulfilling culture possible.